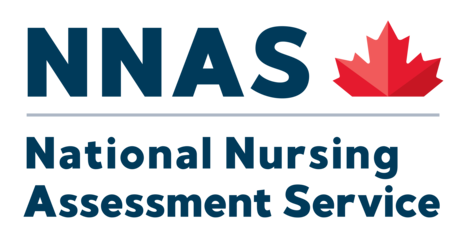 Welcome
General Information
This is an overview of the application process and general instructions for completing the online process and other offline requirements you will need to complete.
The main steps in the registration process include:
Agree to the online Consent Request
Complete the Application Form
Collect the required documents, including documents confirming your identity and your education
Complete the online payment for the application process
Print the required secondary forms
Have your completed secondary forms and documents sent to NNAS
For any questions please contact us at +1-855-977-1898 or at support@nnas.ca
Proof of Identity
In order to assess your eligibility to register to practise nursing in Canada you must provide specific documents to NNAS that confirm your identity. Please ensure that your complete name on your application form is exactly the same as your current legal name that appears on your passport and other legal documents.
If your current legal name is different from your name as it appears on your nursing registration, education, employment or other document, you must also provide documentation, such as a marriage certificate, that supports your change in name.
Once you have completed the application process, an exact list of acceptable documentation will be provided.
Note that if you are already registered in Canada, you do not need to apply through NNAS to be registered in any other province, in the same nursing group.
Sign in to your account
Please enter your email address and password to log in.